Website Security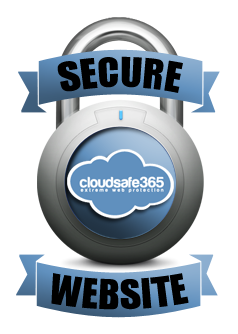 Our website is protected by CloudSafe365 Extreme Web Protection. CloudSafe365 utilizes a unique approach to ensure constant extreme web protection. The security is powered by a vigorous cloud based radial XPengine™ that monitors our site's server and prevents malicious attempts, securely encrypts data transmission and scans all responses across three layers of web protection. As the internet changes, so does CloudSafe365's radial XPengine™ self learning algorithm with global deployments of new industry security, which provides complete site protection to ensure adequate user, application and website experience.
Checkout Security
For credit card transactions, CowWhips.com adds another layer of security by using PayPal's Secure Sockets Layer (SSL) technology. This means that the credit card information you send is encrypted by your computer, and then decrypted again on our server, making it practically impossible for others to access your private information in between. So, when using an SSL capable browser, shopping on the CowWhips.com web site is as safe as using your credit card in a regular store.
If you have any questions, please contact us HERE.